Chapter House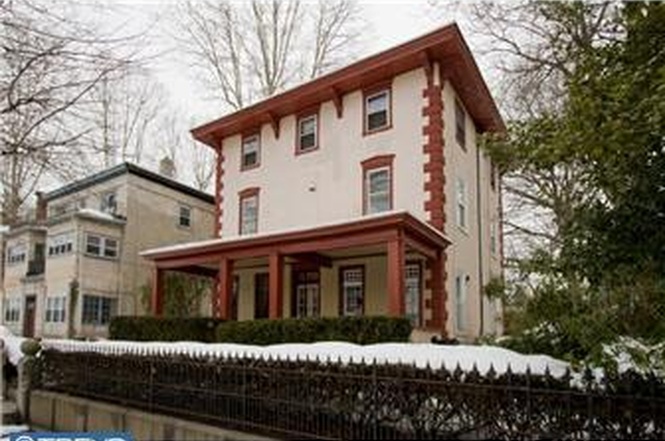 The local chapter of Alpha Upsilon Mu was founded in 1924. In 1932, the Alpha Upsilon Mu brothers purchased the property at 3507 Baring Street; an 1865 italianate, three-story house. Several years later, in 1941, after successfully petitioning to be apart of the Lambda Chi Alpha national fraternity, the property at 3507 Baring Street officially became the Chapter House for Epsilon-Kappa Zeta of Lambda Chi Alpha.
Overtime the fraternity grew in members, and the house began to look smaller and smaller. The chapter was eventually moved from 3507 Baring Street to 3401 Powelton Ave, the historic George Burnham mansion.
The Drexel Lambda Chi Alpha chapter has called the property at 3401 home since 1966. Over the years, the Fraternity has spent many millions of dollars in maintenance and upkeep to the house in order to preserve it in its original, full magnificence. The house was placed on the Philadelphia Historic Register on June 1, 1972 and is located within the Powelton National Historic District.
The George Burnham mansion house is a Victorian Era home built in 1886. It is a marvelous example of the Romanesque style faced in ashlar granite with carved and dressed limestone trim. The most interesting feature of the architecture is the use of curved elements, some rather unusual. The house, located prominently at the corner of 34th and Powelton Avenue in West Philadelphia, is a reminder of the rich architectural history found in the Powelton Historic District.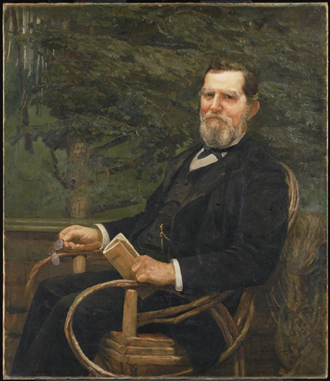 George Burnham, Sr. (March 11, 1817 – December 10, 1912), was a founder and senior partner of Burnham, Perry & Williams & Co., the parent company of the Baldwin Locomotive Works, the largest manufacturer of steam locomotives in the world and a major employer in Philadelphia. He worked in the company for 73 years. Burnham was an early member of the Philadelphia Union League and a member of the old Committee of One Hundred. Upon his death, he was remembered as a philanthropist with an "open check book", donating money to many educational, charitable and civic movements.
Theophilus Parsons Chandler Jr., (1845 – August 16, 1928), was the architect of the mansion house. He designed numerous Philadelphia area palatial mansions, however many have since been destroyed. Through his marriage to Sophie Madeleine DuPont, he designed alterations to the Wintherthur Mansion. He designed several of the original structures at the Philadelphia Zoo, including the bear pits. He was also a leader in the architectural style of some of the area's ornate churches. He was the founder of the Department of Architecture at the University of Pennsylvania, and through his work he shaped the architecture climate in Philadelphia. Three of his projects have been placed in the National Register of Historic Places: the stone arch bridge carrying Goshen Road over Darby Creek in Radnor Township; Bishop Mackay-Smith house in Rittenhouse Square, Philadelphia; and the Stirling Mansion in Reading, PA.